Новости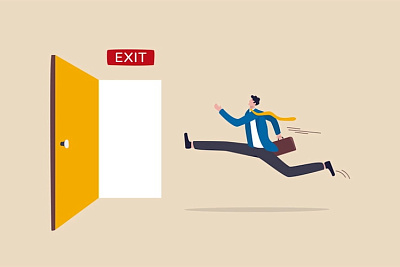 19.07.2022
The Economist отменяет рейтинг программ МBА
It was another disaster of an MBA ranking — the second in as many years. And it seems to have been the final straw.
The Economist magazine has informed business schools participating in its 2022 Which MBA? ranking that this year's list, which was released in late June, will be the last (see An Obituary For The Economist's Ranking). On September 30, 2022, the magazine will kill the website where the ranking is published.
The decision to discontinue its MBA ranking comes after intense criticism of the placement of many schools on the list, both this year and last. In 2021, widespread boycotts of the ranking by elite B-schools in Europe and the United States led to a late-arriving, wildly uneven list. In 2022, even as many schools returned, many others stayed out, and the result was a puzzling and highly volatile ranking.
CANCELLATION WAS A 'COMMERCIAL DECISION'
In an email to B-schools, Claudia Malley, president and managing director of Economist Impact, writes that a review of the magazine's 2022 Which MBA? ranking led to a "commercial decision" to cancel not only the MBA ranking but the magazine's executive MBA and master in management rankings, as well. "This year's 2022 Full-time MBA ranking will be our last ranking," Malley writes, "and we will take down the website at the end of September."
In an online FAQ, The Economist states that it will not be collating data or sending surveys for any future rankings, whether for full-time MBA, EMBA or MiM. The magazine's historical rankings "will not be accessible on any official Economist website," but schools "may continue to reference their previous ranks in our rankings."
Why is the magazine exiting the ranking business? "We believe there are more resources available covering these programs than ever before."
2ND STRAIGHT YEAR OF WITHERING CRITICISM
The Economist's 2022 ranking was an unmitigated disaster. Among the deeply puzzling outcomes: Stanford Graduate School of Business landed eighth, and Chicago Booth School of Business — a former No. 1 in the magazine's 2018 and 2019 lists — landed ninth, its lowest rank ever. Washington University's Olin Business School in St. Louis, which declined to participate last year but finished 41st in 2019, climbed to its highest rank ever: 19th, ahead of UCLA Anderson (20), Cornell Johnson (23), and the University of Texas McCombs School of Business (24). All told, nine MBA programs fell by 30 or more places, while an incredible 29 dropped 20 or more spots — an unheard-of level of volatility, even in a ranking known for volatile results.
The volatility made clear the need to assess a school's rank against The Economist's list from 2019, the last year before the coronavirus pandemic, when most B-schools participated in the British magazine's ranking. The Economist canceled its 2020 ranking, and many schools — including all of the M7 schools — boycotted the 2021 list, leading to a befuddling assortment of placements, from the University of Minnesota's Carlson School of Management surging 28 places to rank 11th to the University of Wisconsin's MBA program climbing 27 spots to finish 19th. The University of Rochester's Simon Business School jumped 32 spots to end up ranking 25th. North Carolina State University moved up 57 places to rank 38th best in the world; Michigan State University's Broad College of Business advanced 41 spots to 31st place. In fact, in 2021, 85% of returning schools saw double-digit improvements to their position.
This year, even as many (but not all) of the top schools returned to the fold, trouble bedeviled The Economist ranking. For one thing, among the holdouts were several top European schools like INSEAD, London Business School, Oxford Saïd, Cambridge Judge, IE Business School in Spain and Imperial College London. For another, even those that did decide to participate saw a mystifying set of placements, often seemingly contrary to the data — and reality. Altogether, on a year-over-year basis, 57 MBA programs experienced a double-digit decline or gain — representing a remarkable 80% of the 71 schools that participated in last year's ranking.
ECONOMIST IS 1 OF 5 MAIN MBA RANKINGS
The Economist's MBA ranking is one of five major rankings used in Poets&Quants' annual composite list. The others are U.S. News & World Report, which remains the preeminent ranking of MBA programs; The Financial Times; Forbes; and Bloomberg Businessweek. In 2021, Fortune magazine launched an MBA ranking, and there are others with more specialized focus, such as Princeton Review.
But while The Economist may be sinking, Bloomberg Businessweek still wins the dubious distinction of worst recent ranking. Anjani Jain, deputy dean overseeing academic programs at Yale University' School of Management, conducted an in-depth analysis of the methodology and data in the magazine's 2021 list and found that applying the stated weights to the five metrics used by the magazine would lead to results "egregiously off-kilter when compared to the published ranking." He calculated that the only way to replicate the ranks published by Businessweek is to apply a very different set of weights to the five metrics used to rank programs.
Jain's recalculation would change the positions of 23 of the top 25 B-schools. The academic found that applying the stated weights to scores published by Businessweek would cause MIT's Sloan School of Management to fall uncharacteristically to a rank of 21 from 7th; the Jindal School of Management at the University of Texas in Dallas to oddly skyrocket into the top 10, placing ninth, a rise of 22 places, and Emory University's Goizueta Business School to achieve its highest rank ever in 10th place, eight spots better than the published ranking of 18th.
But without providing any explanation, Bloomberg Businessweek last October rejected challenges to the credibility of its 2021 MBA ranking. The magazine's editors said they are standing by the ranking and the methodology that produced it — and they called on P&Q and others to correct or retract criticism of the list.
Источник:
poetsandquants.com